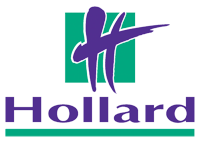 | | | |
| --- | --- | --- |
| We have a broad client base that consists of many long term associations that have been developed over a number of years. | | |
COLLISSION REPAIRER ASSOCIATION (CRA)
We are a member of the CRA
as from 2012. We are com-
mitted to service excellence
and subscribes to the
Consumer Protection Act and
the principles thereof.

MANUFACTURERS
APPROVALS
We are approved by Citroen
& Peugeot, Daihatsu, Fiat/
Alfa Romeo, Ford / Mazda,
General Motors, Honda,
Hyundai, Kia, Nissan, Renault,
Toyota to do repairs on vehicles under
factory warranty.
UNITED TOWING
ASSOCIATION OF SOUTH
AFRICA (UTASA)
We are a member of UTASA.
With integrity we honour and
abide by the constitution of
the land and care for the well
being of our towing community
and affiliates.

UTASA is an association
established by the towers for
the towers working, in a
democratic and transparent
organisation, towards
eradicating corruption and
associated irregularities.

This associations' vision is
based on maintaining a
transparent, democratic,
progressive and preferred
organisation representative
of the needs of the towing
community without infringing
on the rights of the consumer.
INSURANCE COMPANIES
AND BROKERS
We are a recommended
repairer for most of the in-
surance companies including:
Santam, Outsurance, Miway etc. As a trusted partner with these work providers, we make it our goal to ensure both the
needs of the vehicle owner
and the insurer are met.
With the key focus on repair
quality, our aim is to provide
a service that is of value to
all stakeholders.

PRIVATE CUSTOMERS
The private vehicle owner not
wishing to make an insurance
claim or who is just looking to
maintain the standard of their
car is still a core part of our
business. We do our best to
work within a budget that
suits the purpose.